Value Added Manufacturing Services & Development: Sub Assembly & More
Mechanical Sub Assembly Process
At EKO INDUSTRIES, our mechanical sub assembly services help our customers in the manufacturing process of their products. From the day we started out in 2000, this support service has helped our customers to save cost in materials, production and logistics.
Sub assembly refers to the process that combines parts and components into larger end items. We consider this a manufacturing process in itself and are able to customize specific items for our customers. Our high quality sub assembly work can be seen in the telecommunications, medical, oil and gas and automotive industries.
Types of Sub Assemblies We Offer
We offer you highly consistent assembly services for every stage of your process – from prototyping and proof-of-concept, right through to full production. Our services include: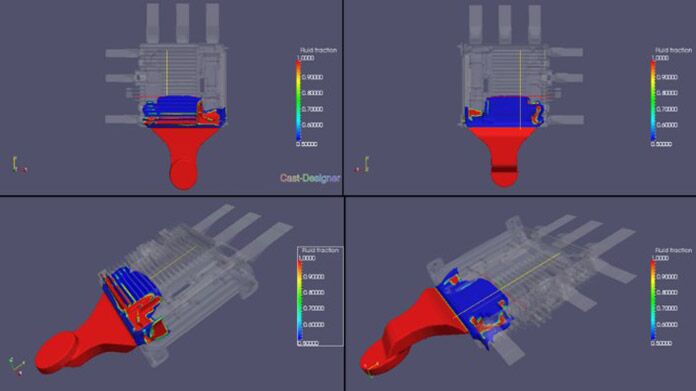 New developments are optimised by our dedicated technical team to ensure that they utilise the very best in machine and tooling technology. This allows us to offer maximum efficiency whilst maintaining the highest levels of quality for our customers. Our development stages include Design for Manufacturing processes and prototypes.
Design for Manufacturing, (DFM) is an optimization process of a product or its parts and components in order to ease the manufacturing process. One of the goals of DFM is to produce a product that is higher in quality at a lower cost.
Our team at EKO achieves this by simplifying, and refining the design of the product. The optimization of the design is usually conducted in the early stages of product development.
Why is Design for Manufacturing important?
Design decisions in the early stages make up a big part of the manufacturing costs of a product. Materials used, manufacturing methods, and production rates all have an impact on cost.
During the DFM stage, our engineers and technicians are able to focus on the design and reduce the cost of production. With DFM, we can identify, quantify and eliminate inefficiencies or waste that occur during the manufacturing process.
Why is Design for Manufacturing important?
EKO has kicked off our Design For Manufacturing (DFM) services with our customers. With customer feedback and approval, we intend to turn these ideas into mass production. Our DFM services include tooling design, flow simulation, computer aided verification (CAV) amongst others in order to meet stipulated requirements.
The following are the 3 main DFM services that we offer:
A prototype is a sample or early model of a product. Prototypes are usually built to evaluate the design of the product as well as to ensure the precision of the machines and software that will be used during the manufacturing process.
Benefits of prototyping include:
Our team at EKO provides prototype tooling especially in the sheet metal division of our manufacturing plant as these processes are great for short run or low volume production alternatives when the required production quantities are low.
Frequently Asked Questions About Our Value Added Manufacturing Services
Having subparts that are already assembled means that the final product can be put together much more quickly – accelerating the whole manufacturing process and increasing production efficiency. Companies can also reduce their in-house labor costs when they outsource the sub assembly endeavour.
The timeline varies – depending on the type of the product, parts to be manufactured, the complexity of the product and the selected manufacturing process. On average, the process will take about two weeks to complete. However, it can stretch up to three to four weeks, subject to the variables mentioned above
No, in fact, prototype tooling is a great way to minimize upfront costs when launching a new project. It allows you to develop and test products for fit, form and function while still in the design phase. Rectifying problems only during production will not only be expensive, but time-consuming too.